The Vault
🔐
What is The Vault?

🏦 Safely store any currency from RuneChat's platform.
⏳ Lock funds for a set period, promoting mindful gambling.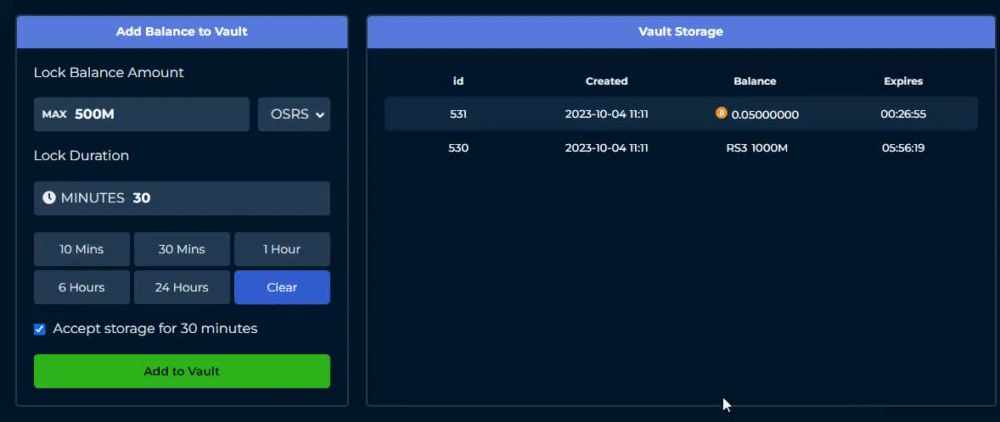 🌎 Support for All Currencies
Every currency on RuneChat can be securely stowed in The Vault, offering a versatile security solution for all users.
👨‍💻 Easy Access on Your Dashboard
Simply navigate to your dashboard and discover The Vault, ready to safeguard your assets with just a few clicks.
💚 Responsible Gambling Advocacy
RuneChat is committed to promoting healthy gambling habits, and The Vault is a pivotal step in enabling users to manage and control their betting funds effectively.
Experience a new level of financial security and mindful gambling with The Vault, only at RuneChat!